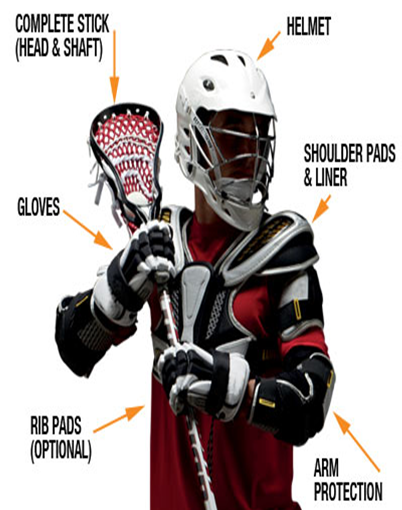 REQUIRED EQUIPMENT:
NOCSEA Certified Helmet with a Mouthpiece, Arm Pads, Gloves, Shoulder Pads, Stick, and Cup, Cleats (Football / Lacrosse Recommended) Metal Baseball Cleats are not allowed
LAX.COM Lax.com sets ship the same day and our lacrosse Pro's are available to help you pick the best value and quality lacrosse sets for your player.
LACROSSE UNLIMITED These packages are perfect for the youth player who is just getting started in the great game of lacrosse and contains ALL the equipment you need to get on the field, including a helmet and complete stick.
SPORTSTOP.COM We want to be your favorite lacrosse stop. We keep it simple and focus on you. Our goal is to give you a great shopping experience. Whether you are the player, the parent of the player, a relative of a player, or the coach of a team, we want to be your most trusted source for all your lacrosse wants and needs.